FAQs About the Remodeling Process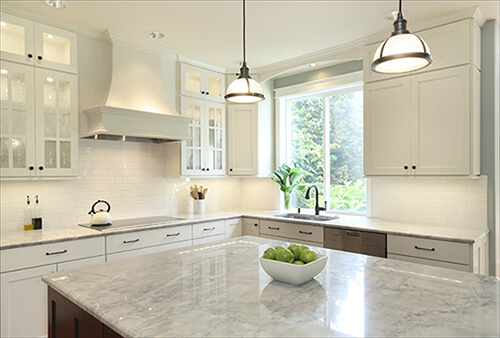 We know that you have questions about Harbour View Kitchen & Bath and what's involved in the remodeling process. Browse our FAQs to learn more about our home improvement services and how we can assist you!
How do I start my remodeling project?
You need to have an idea of what you want done. Before doing any work, however, you must find a remodeling company to assist you with the project. In fact, this might be the most important step. Interview potential contractors and verify that they have the experience to perform the work that you need done. You should obtain several bids and test the company's communication skills.
How long will the project take?
The length of time will depend on the work that you're having done. On average, a remodeling project will take a minimum of two weeks and as many as four or five weeks. During our initial consultation, we will give you an estimated project length timeline so you can prepare for it.
How much will the project cost?
Again, this will depend on the type of project and what products you choose. We can provide you with an estimate of project costs when you set up an appointment with us.
Contact the Area's Premier Kitchen and Bath Design Center to Get Started!
Harbour View Kitchen & Bath works hard to ensure that you are always satisfied with the finished project. If you have additional questions about our process or even our company or services, then feel free to contact us at (757) 630-0406. You can also fill out our online form to schedule your next appointment. We look forward to exceeding your expectations!