Hardware Selections for Your New Construction Project
Custom cabinets don't come with hardware. This means that you need to select the hardware on your own, including figuring out which pulls and knobs to use with different types of doors. You also need to consider the sizes, styles and finishes of your hardware choices to ensure that they complement the colors and architectural style of your kitchen or bathroom.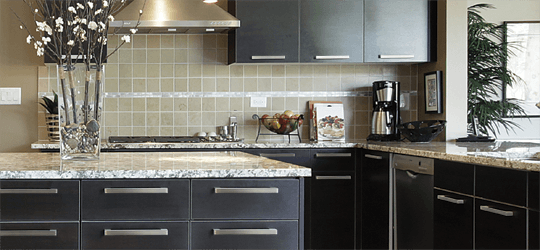 This is where Harbour View Kitchen & Bath can step in and provide assistance! We know when to use knobs over pulls and we can help you create a theme for each room of your home. Our designers have decades of experience and can expertly guide you through every phase of the kitchen and bathroom design process for your new home.
Our Selection of Cabinet Hardware
Harbour View Kitchen & Bath knows that selecting all the elements for your new construction project can be overwhelming. With us, however, you can rest assured that you'll always receive products crafted with the greatest of care and designed to last for decades to come. When you need to choose new hardware for your cabinetry, we offer the following top-rated brands:
Hardware Resources®
Berenson Hardware
And more!
Don't let the number of options stress you out. Our designers have been assisting homeowners like you for years. We'll discuss your requirements during our initial consultation and help you choose the perfect options.
Quality Home Improvement Services for Every Budget
Harbour View Kitchen & Bath is customer-oriented and committed to providing you with quality products and workmanship. We are always looking for the best materials to incorporate into our clients' homes! Contact us today at (757) 630-0406, or fill out our online form to learn more about our services and how we can assist you.