Bathroom & Kitchen Cabinetry Design Services
Find the Best Solution for Your Needs
We know that everyone is different. That's why it's important to us to always offer a wide selection of products. Harbour View Kitchen & Bath only partners with cabinet brands that can uphold the highest standards and are committed to producing quality solutions to fit a wide variety of needs. Our cabinets are made from the best-quality materials and produced in the U.S.
Our Bathroom & Kitchen Cabinetry Options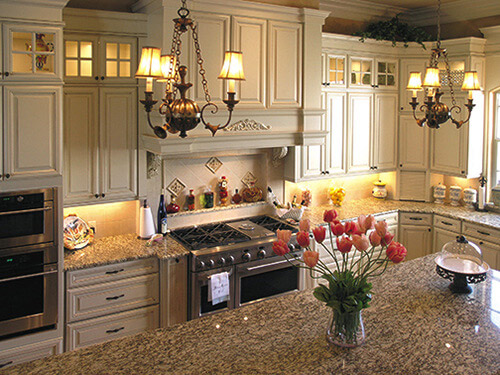 No matter your preferences, we can find a cabinetry solution that best fits your demands. We specialize in working with manufacturers that are dedicated to using top-quality materials and are committed to superior craftsmanship. We are proud to offer the following brands:
Hardware Resources® Cabinet Hardware
Berenson Cabinet Hardware
As part of our services, we will work closely with you to come up with a cabinetry solution that will fit your aesthetics and functional requirements. We will listen to your wants, review your budget requirements and come up with a design that meets your vision for your home. We have decades of experience in the new construction industry, which means that we can translate your dream into reality.
Let's Create Your Dream Home
Harbour View Kitchen & Bath takes pride in providing high-quality, American-made cabinetry products. We never want to leave our customers with substandard goods that will deteriorate within a few years. Instead, your finished project should last for decades to come. Schedule a consultation with us so we can understand your needs and plan a solution that meets them. Get started today by calling us at (757) 630-0406 or by filling out our online form.