Beautiful Hardware for Your Kitchen or Bath Remodeling Project
When we're in the process of a kitchen and bath remodeling project, we usually only focus on the "big" items: cabinets, countertops, flooring, etc. The hardware is often an afterthought. Yet, your cabinet hardware is an important piece of the puzzle. For example, a knob may be stylish but if it's uncomfortable to use, you should go with something that better fits your hand.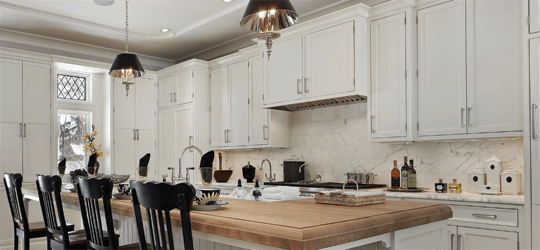 Hardware can create visual interest, especially when mixed and matched. You should, however, always ensure that the styles and finishes are similar to each other. If you're unsure what type of hardware will work best with your new cabinetry, the Harbour View Kitchen & Bath design team will provide you with options to match your functional and aesthetic requirements.
Get the Right Hardware for Your Next Project
There are many styles of hardware on the market, ranging from contemporary to traditional to eclectic. Take your time selecting the style that you think will work best with your current design needs. You must also consider finishes, and don't be afraid to try contrasting colors, i.e. dark hardware on lighter-colored cabinets. We offer specialty hardware from the following brands:
Hardware Resources®
Berenson Hardware
And more!
Our designers have years of experience helping homeowners just like you select the perfect cabinets, countertops and hardware.
Let Us Help You – Contact Us Today
We are committed to finding the best materials from brands that uphold our quality standards. Our team members are also some of the most experienced in the industry, and provide expert advice and customer service. Get your project started today by calling us at (757) 630-0406, or by filling out our online form.