Kitchen Renovation Experts
Let Our Local Design Specialists Create Your Ideal Space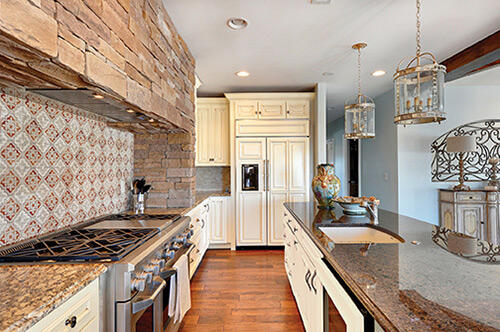 The kitchen is where most of us spend many hours each day – making meals, entertaining friends and chatting with family. We might even consider the kitchen to be our favorite place in the house. Yet oftentimes, if our kitchen doesn't have enough space or storage, we feel more frustration than enjoyment when we're mixing up our favorite meal.
If it's time to update your kitchen, Harbour View Kitchen & Bath can help. We offer a wide selection of cabinets, cabinetry hardware and countertops, ensuring that you will always find your ideal design. Harbour View Kitchen & Bath only uses top-of-the-line materials for all our projects, which means that you will get beautiful, functional results every time.
What Sets Us Apart
Harbour View Kitchen & Bath never leaves you in the dark as to what we're doing. We want you to fully understand the process, which is why we educate our customers on the products that we are using. We also want you to be satisfied with our work, so project communication and attention to detail are our two top priorities. Our staff is extremely knowledgeable about our products and installation methods. We will happily provide in-depth information to help you with every decision.
Contact the Area's Best Kitchen & Bath Design Center Now!
Don't waste any more time on a kitchen that isn't functional. Create more space and improve the beauty of your home with a professional kitchen renovation project. Harbour View Kitchen & Bath has experts on our team with more than 30 years of experience. Learn more about our services now by calling (757) 630-0406 or by filling out our online form. We look forward to building your dream kitchen!