Kitchen & Bath Cabinetry Design Services for Homeowners Throughout the Tidewater Region
We're Ready to Help You With Your Upcoming Project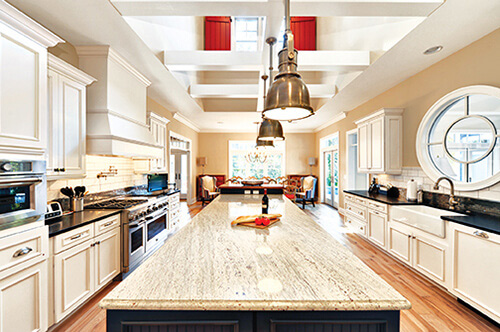 Harbour View Kitchen & Bath was started on the principle of always providing the highest-quality products, expertly crafted from superior materials. We are proud to say that our cabinets are American-made by some of the most-respected names in the industry.
Our Service Areas
As your local kitchen and bath suppliers, we take a consultative approach to cabinetry design and installation. Homeowners always have a vision of what their new home will look like, and we consistently strive to bring that dream to life. Harbour View Kitchen & Bath can assist homeowners throughout the region, including, but not limited to, the following cities:
Suffolk
Isle of Wight
Portsmouth
Norfolk
Chesapeake
Virginia Beach
We offer a wide range of products, ensuring that you'll always find for what you are seeking. They include the following manufacturers:
Hardware Resources® Cabinet Hardware
Berenson Cabinet Hardware
Granite Countertops
Silestone Countertops®
CAMBRIA® Countertops
Viatera® Countertops
VICOSTONE Countertops
DuPont™ Corian® Countertops
EOS Solid Surfaces Countertops
Cultured Marble Vanity Tops
Wilsonart® Countertops
Formica® Laminate Countertops
Hardware Resources®
Berenson Hardware
We have designers on staff to help you select the products that fit your aesthetic and functional requirements exactly.
Contact Us Today!
Harbour View Kitchen & Bath understands that finding the right design team for your cabinetry project can seem like a daunting task. Everyone will claim that they offer superior services and products. Yet many homeowners experience just the opposite. We will only offer you the best products made from top materials. Contact us today at (757) 630-0406, or you can also fill out our online form to schedule an appointment.