One of the most attractive focal points in any kitchen are the countertops. Next to the cabinetry, it's what catches the attention of your guests the most. When you're installing a new countertop for your kitchen remodeling, you'll have no shortage of options for materials. Two of the materials available for your consideration are engineered quartz and natural stone counters. While engineered quartz has surpassed natural stone materials by 48% in terms of popularity, both can still benefit you and your home in the long run.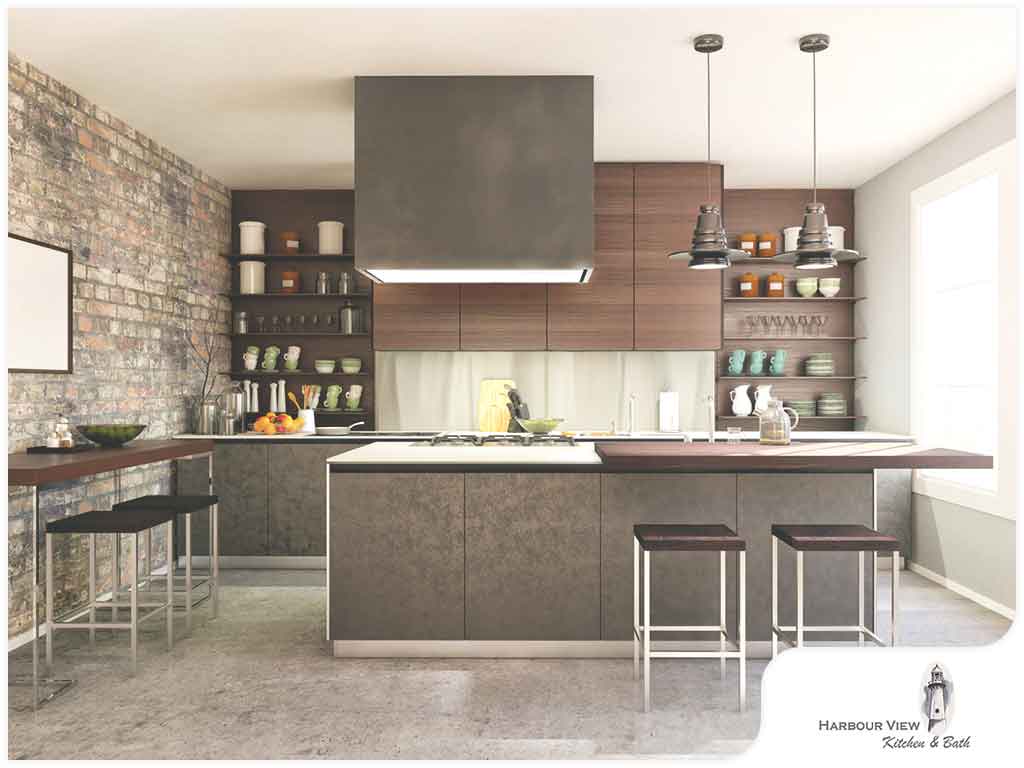 In this post, Harbour View Kitchen and Bath discusses the individual advantages of engineered quartz and natural stone counters.Engineered Quartz
One of the clear advantages that engineered quartz can bring to your kitchen is its low maintenance. Since engineered quartz is non-porous, your counter is safe from any germs, bacteria and stains from cooking. All you'll ever need to do is clean it with a small amount of soap and water. Engineered quartz also has an amazing amount of versatility as it can give homeowners an opportunity to pick from different edging solutions. In terms of aesthetics, the material is also available in a wide variety of color options.
To install an engineered quartz countertop in your home, turn to Harbour View Kitchen and Bath, a leading installation company of bathroom cabinets and kitchen counters.
Natural Stone
On the other hand, if you're looking for a more eco-friendly option, then natural stone is the countertop choice for you. Most countertops often contain chemicals and plastics that can contribute to harming the environment but with natural stone, you'll be obtaining a product without any artificial properties. Surprisingly enough, natural stone is also very durable and can last for many decades with only a little need for maintenance.
Turn to Harbour View Kitchen and Bath for your kitchen improvement needs. We are your number one provider of installation services bathroom and kitchen cabinets. Give us a call at (757) 644-0848 or fill out our contact form. We serve homeowners in Suffolk, VA and other nearby areas in the state of Virginia.