Most households treat the kitchen as the heart of the home. Since the kitchen plays such an important role, it only makes sense to keep it as clean and organized as possible. But what if your efforts always seem to fall short?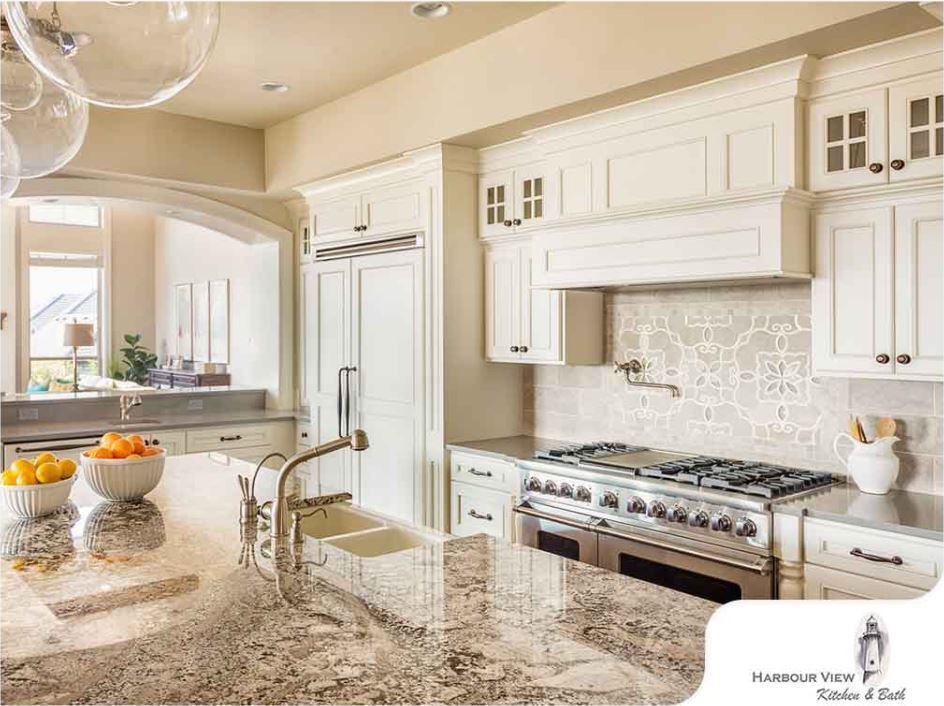 In this article, your trusted bathroom and kitchen cabinets expert Harbour View Kitchen & Bath enumerate the top three organization mistakes that might be making your kitchen look more cluttered.
1. Underutilizing Available Space
Instead of cramming all your pots, pans and other cooking implements inside the drawers and cabinets, make use of other storage spaces, such as the wall and the vertical space. Use magnetic strips for your kitchen knives so they don't take up precious countertop space. As for your vertical space, use them as storage for your fancy dinnerware (you know, the ones you only use during holidays) so you don't have to access them that often.
2. Having Too Many Appliances on the Counter
Having too many appliances that you don't use is already an organization mistake in itself, but putting too many cooking devices out on your counters is an even worse offense — and it's making your kitchen look cluttered. Granted that countertops are designed to take a beating, but you're cheating your kitchen out of precious storage when you allot all the countertop space for appliances alone.
3. Using the Wrong Organizers
What you thought might solve your kitchen organization woes might just end up adding to the problem. Often, you'll find that ditching the drawer dividers, containers, and bins that clearly don't work for your kitchen is the organization hack you needed all along.Your Storage and Design Specialists
Still struggling with storage space? Let Harbour View Kitchen & Bath help! We offer kitchen and bathroom cabinets that might be the solution to your organization needs. Call us today at (757) 630-0406 for a consultation. We serve Suffolk, VA and nearby areas in Virginia.