Kitchen remodeling projects can be an exciting time for any homeowner. However, once the dust settles and everything is in place, you may want to reconsider throwing away your old kitchen cabinets in the dumpster. There are many ways to find new uses for your old fixtures and your cabinets may have a new lease on life.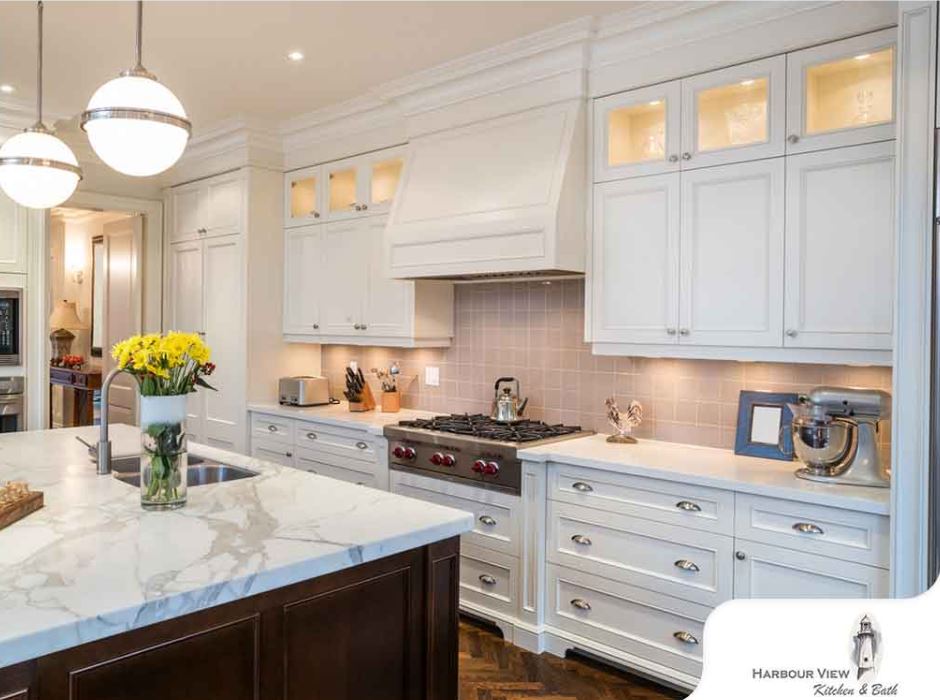 Here are some clever kitchen cabinet upcycling ideas from our skilled craftsmen at Harbour View Kitchen & Bath.Donate Them
The first and most simple alternative to simply disposing of your old cabinets would be to donate them. If your kitchen or bathroom cabinets need only a little grease and new paint, other people may still find some use for them in their own home. Habitat for Humanity and Goodwill can also accept cabinet donations which they use when building homes for the less fortunate.Repurpose Them
The whole point of recycling and upcycling is to find new ways to use objects that would otherwise have been thrown away in the garbage. Your kitchen cabinets, for example, can work well as additional storage for other parts of your room. Consider installing them in a kid's room as a toy chest, or even in the living room as extra seating that doubles as a storage bin. You can even fashion them into a desk for a home office, especially if the wood itself is still in good condition.Transfer Them
Lastly, remodeling doesn't necessarily mean you have to always buy everything brand new. Instead, consider simply transferring your old kitchen cabinets and countertops to your laundry room. This can save you a lot of trouble color-coordinating them as they will often already match each other.
Get everything you need for a successful kitchen remodel from our professionals at Harbour View Kitchen & Bath. We are your leading local provider of countertops, kitchen and bathroom cabinets. Give us a call at (757) 644-0848 or fill out our online contact form to schedule a consultation with our friendly representatives and request a free estimate today. We serve homeowners in Suffolk, VA, and in all nearby areas.